Julius Lagerfeld
from
Oberwil, Switzerland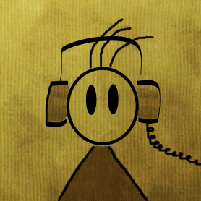 Born with a lack of fashion sense, nearly transparent as a person, and perpetually about to disappear, a quote is the only connection between Julius and Karl Otto the great: "I wish I was invisible."
To make his oscillations, Julius Lagerfeld prefers machines with a tactile quality over laptops. In his studio he needs buttons, switches, potis, loose connections and analogue instability.
Mit mangelndem Modebewusstsein zur Welt gekommen, als Person nahezu transparent und stets kurz vor dem Verschwinden, ist ein Zitat die einzige Verbindung zwischen Julius und dem grossen Karl Otto: "Am liebsten wäre ich unsichtbar."
Im Schwingungsbereich schwört Julius Lagerfeld auf Geräte zum Anfassen. Tasten, Knöpfe und Regler, aber auch Wackelkontakte und analoge Ungenauigkeiten gehören für ihn im Studio unbedingt mit dazu.
www.myspace.com/juliuslagerfeld
Releases