Trondheim
from
Münster, Germany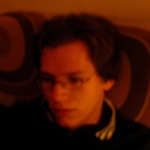 Since pianos fit into laptops, one can finally set them up pretty easily in a small flat without losing one's bedding. They also get along pretty well with some other wonders of digital technology, while accepting some downsides as well of course.
Trondheim is Ansgar Seide, hailing from Münster (Germany) and produces fragmented electronica with lots of melodies.
Seit ganze Klaviere in Laptops passen, kann man sie endlich prima in Einzimmerwohnungen aufstellen, ohne dabei gleich seinen Schlafplatz zu verlieren. Auf diese Weise, und das ist (bei durchaus zugestandenen Nachteilen) das schöne daran, verstehen sie sich auch ganz hervorragend mit dem einen oder anderen Wunder der neuen digitalen Technik.
Trondheim ist Ansgar Seide aus Münster und macht feinteilige Elektronika mit vielen Melodien.
Releases